Dog will hunt.
Donald T. Quinn says

"Let's go over there and kick Mcblowdogs ass!

Donald T. Quinn says "Sarah, I really appreciated your kind words. You made my day. Don't let the buggers get you down. We're with you all the way.

Mona Lisa says "You know, the majority of people I knew in my AA days were decent people. Misguided, full of fear, scared of thinking outside their little world, and fighting their nagging sense of cognitive dissonance…but for the most part well-meaning. The horrific, vile, profane, antagonistic, arrogant, bizarre invective issued by McG and his ilk is over the top, even for AA."

SoberPJ says "I was going to post over at McDog and then I read the AA supporters comments and realized ST is in a different league. And, IMHO, it should stay that way. My take is to ignore them and let them spew angry and profane rhetoric while they try to defend the indefensible. Over time, AA will wither but never die – it seems to be in the withering process right now. There will always be defenders of the faith, but it cannot withstand a constant barrage of solid questioning and astute observation. There is simply too much deceit and lack of evidence of efficacy for it to continue to thrive over the long term. Plus, it mimics a religion and this is an interesting video on how the Internet is a place for religons to come to die – some stupid youtube vid .The internet will cause the withering of AA too.

Primrose says Agree with Spj

Someone like anonymous of course is a better representative of aa. There is no point talking to someone who makes so little sense. It is a pity that mgd does not have a wider audience because he is proof to me of an extreme aa type, whose allegiance to the cult overtakes logic. I think that people from this site may be the bulk of his audience.

friendthegirl says Sarah, you have email… I'm going to reiterate a few things here that I emailed to you, just to put everyone in the loop.

First of all, like Donald sez, we all have your back. I'm not afraid to speak for everyone here when I say that. We have your back, and I have your back.

Second, I can't stop anyone from pulling quotes from this blog. And if I had the ability to do so, I wouldn't, because we routinely pull quotes from other forums in order to expose how AA members treat each other. I can ban someone from commenting, but I can't ban anyone from reading or pulling text from the blog, and making an enormous asshole out of himself, and proving our point for us, for the whole world to see. (I can, however, ban someone because I feel like it, and I have no qualms about that.)

Third, if, upon reflection, anyone feels too exposed by anything they have posted here, I will delete your comment for you. Just let me know. You own your words, and I will honor your request.

Fourth, the message board seems to still be a little off the beaten path, but if people here would like a "members only" forum, which requires valid email address registration and membership approval, I will set that up. This will prevent anyone who is not registered ("guests") from viewing your posts. It won't prevent all abuse, if the message board grows beyond my capacity to recognize who's who (which I don't see happening anytime soon), but it will require a certain accountability, which a troll might be unwilling to accept.

Fifth, I haven't read McGow's whole post, yet. The man should put a seizure trigger alert on his masthead. I mean, it's just an unreadable mess of neon text on a black background, completely unformatted and lacking any logical cohesion or flow (definitely a candidate for websitesthatsuck.com). But I will read it. And one thing I will tell you is that if Mcgowdog thought he could hold his own, or felt that he had a righteous position, he would have done so here. He responds here often enough. He knows he wouldn't have been censored — he never has been, and has no reason to think he would — but he does know that he would have had his ass gift wrapped, with a nice big bow, and handed back to him, and he doesn't have the cojones.

Sixth, At Stinkin' Thinkin', we front-page-post comments from AA members that we cull from their forums, in order to expose abuse. We don't post comments from AA members who are in pain or who are vulnerable and then ridicule them. We cull for abuse, not for weakness. And McGowdog's pulling quotes from someone who is expressing vulnerability and distress, in order to demean her from an AA position, is repugnant. And it reinforces the necessity of this blog and others like it: Expose AA ; Orange ; Blame .




violet says "talking about your cord made me wonder if you had a mac. i feel like all of us smaht anti aas have macs." Leave it to Violet to be off the wall spontaneous and free. Love this out of the

blue

comment.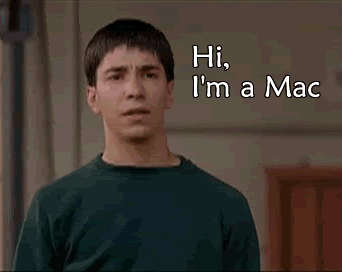 violet says dear mcf-ckloser, you are just um, so far over my f-cking head, over all of our's? what the? perhaps i did not read you correctly, um your black teenager-esque backdrop with purple font distracts me so, so very much. and well, what a creepy funeral for you. if only your uncle had gone to a meeting with you, he could have added some innocent aa chicks to his molestation list. gosh, i wish he woulda made it there, i am sure it REALLY would helped him. all i can say is, thank god i did not have to sit next to him or you, like eVAH."

That's ok. My cat still loves me;






My uncle was the one who had killed somebody in a drunk driving incident. Don't pin molestation on him too. Things are bad enough for him. But you sure do know how to take things out of context.



ok, i cannot take thedoghouse seriously. the blog is such a joke. i feel mean. it is like making fun of a really, really socially awkward person who unfortunately has a mean streak. these people are best smiled at and ignored.
Yeah, like you ignored us over at Sober Recovery about 15 months ago.
violet says "I guess if I were to take that blog seriously, which I just can't, I would say that this guy is really just off the mark and misguided. And actually this is a huge drag because people who prolly need the most support (in truth, that funeral he describes is pretty rotten, right?), are going to f-ing end up listening to doghouse in an AA meeting. the uncle, cannot you see him in AA. GROSS. i do not want to sit next to people ike that. I do not want them in my home, around my family, nada. ut education and compassion are really the only thing that could prolly transcend this framework. i do not have the compassion. just do not.
If you want to make comments about my dead uncle or dead acquaintences, fire away. The three examples I gave were all examples of guys I knew that committed suicide and I gave some insight as to why they might have ended their life that way; a drunk, a manic-depressive, and a meth head. Fuck off, Violet. I'll not darken your door anytime ever, so don't worry about that.
________________________________________________
So, going back to about April and even March of 2009... you guys started this Cut and Paste from the Sober Recovery forum and used our posts as your fodder... for your anti/XA cult blog. Yet, someone takes your posts and sheds a little bit of light on it and you're offended.
You want to come over here and kick McGowdog's ass, huh? You better eat a few more sides of beef. You'd also better start flailing about the ground because in the dirt is where you're gonna go.
You don't like my blog format? You don't like the Purple on the Black background? I don't care. It's my style, my way of separating my thoughts from y'alls.
Like I said on the last post, there are about 38 of you and one of me. You done ran off Jim and Rob and you banned Karl and Tony J. And you have the gall to call my/our morality and ethics into question?
You love to say, "Let them speak. They are our biggest advocates against A.A. that there is." Bullshit. When you speak of A.A. you pull of the slogan of the week and use that to judge why A.A. didn't conform to your secular/atheistic world view. Some of us are into the teachings and experiences in that book and it works for us. Your Agent Orange induced rhetoric is old and tired now.
You need us. You need the constant friction and attention for your existence as you are but parasites feeding off of the crumbs of others. You look with vociferous attention to any story that you can spin to put A.A. in a bad light. For us, it's entertaining at best. But if you ever came close to hitting home, we would step back, agree with you that A.A. has some problems and we would set out to fix things or at least find the truth in our own exerience in the thing.
With our hardcore/hardlined approach to the A.A. program, not much of what you speak of is our reality.
Of all of you that commented on the "Suicide" post, hardly anyone came in with a disagreement to your ramblings and A.A.s supposed link to suicide. I saw that Ray corrected ftg on a word and she changed it to say "Mortality" rather than "Suicide". But nonetheless, look at your antiAA comments. You guys are the ones that are wacko.
You are resentful at A.A. and you would benefit to get over it. According to some of you, you had a hard enough time with sobriety that you got thrown into A.A., found out how bad it sucked... and 19 years later left A.A. and found that you could just stay sober on your own choice. So how is that not choosing to go to A.A. in the first place?
Why don't you go a step further and choose to drink normal? Wouldn't a Beck's Light go pretty good this weekend? Come on. Have a drink on me. Choose to be a successful drinker. If you can stay away from the first one without God, then surely you can stay away from the 5th one... or the 4th one... or the 3rd one. Drink two and stop. Then come back to A.A. and tell us about it so we can "tip our hats" to you.
_________________________________________________
So what started all of this?
The offended poster at ST says,
FTG: I would like you to know that McGodCow has copied and pasted my earlier statement all over the web and ripped me to shreds for it. You say you want me to share here, and this is what happens. As for the board, I have posted there, and most do not bother to read nor respond. So, goodbye for a while as this is obviously not a safe place.July 23, 2010, 11:18 am
Holy crap! I didn't mean to single you out and the only name I took liberty to use was K. Unless by accident, that wasn't the point of my blog or any other comments from specific posters.
I just used the subject of "Is A.A. causing suicide" as something to counterpoint. That's all.
If you were offended by my immediate and spontaneous comments to your posts, I'm sorry. I don't know you well enough to make any educated statements. But you are posting in a nasty blog that has done some nasty and abusive things to my friends. Look back at my earliest blog entries.
It's the main reason I started this blog! I have a right to speak my mind, as y'all do. I may be banned from forums and put into the "Dunce" room, etc. But I will speak my mind and my experience.
And by the way, I'm not threatened by you atheists in the least. I've got some secular and atheist friends in A.A. and they get along fine. But they aren't your Starbucks-quality atheist like most of you folks are. They are the real deal. They don't believe in an Intelligent Guidance in the Universe or at least, don't think a Supreme Being is in charge. But they make A.A. work nonetheless. Either way, they are forced to choose.
Upon what we choose is what separates us.
I'm not really in agreement of your assessment of me over there. If you think I'm too vulgar, fine. I'll stay away. For you to discount me as some A.A. nutjob or wacko that's not even of use in A.A. interests me not. I'm doing well in my recovery. Believe it or not.
But make no mistake about this; I owe the existence of this blog and its style to you fine folks over at Stinkin' Thinkin'. You created me. You should take a bow. With all of the "Quotes of the Week" , "The Crazies over at Sober Recovery", and the labels to selective posts, you got my attention.
If you want to know the truth, I'd rather get away from this back and forth banter, but my pro-AAs have gone into the basement as of late. Things are quiet. Most folks are out enjoying their summer. We'll see things pick back up over the next few months. Someone made the suggestion that I take on other usernames? Violet? The only other name I use is SirMcGowington. Karl is Cuda is Leadfoot. Tony J is Tony J. The others don't post here much. It's not their style.
_________________________________________
Sarah, who also likes to bash the A.A. book and program on Amazon says, "I was not an unwilling member and I worked the steps OUT OF THE BOOK for over a decade! McGowdog, I hope you rot. Why does no one on this site care what he does to people who are already hurting?
I know about him and his friends. My point is: Why is he allowed on here again when the only reason he's here is to copy, paste, and slander?
Well I don't think it's very nice that you want me to rot. See, you've gone from suicidal to homicidal. I guess that's sort of improvement. you've gone from shame and apathy to resentment.
I don't care if you get me banned. I've been banned before. It's a small world. We'll meet up somewhere. You'll be bashing A.A. and I'll be praising it. Why? Because that's been my experience in A.A.
When you bash A.A. and claim that it's a dangerous cult that leads to suicide, I take note. I consider it for a second. I really do. But I see that what you say is bullshit. If you thought A.A. was wrong for you or you got no results after a set of steps, much less 12, why didn't you leave way back then?
What about the people for whom A.A. is successful? You say "good for you if A.A. worked for you" on one side of your mouth and you say, "A.A. is a dangerous cult" on the other. I don't buy it. You bought the victim card long ago and A.A. offered you freedom. Too bad it didn't work for you. I shouldn't even be defending A.A. here. It needs no defense from you or your "ilk". I saw plenty of people on your Amazon comments that dispelled you as a whack-job.
See? Insults and judgement work both ways. You ought to get a life. Have fun over at Stinkin' Thinkin. It fits you.